Monetisation of Software-as-a-Service using smart contracts for learning sensors
It is undisputed that in the last 20-30 years digitisation has managed to penetrate and fundamentally redefine every economic sector. In technical development, engineering and information technology continue to merge and create highly integrated hardware and software systems. Digital engineering products are increasingly being provided in the form of automated Software-as-a-Service (SaaS) offerings. At the same time, the process of monetising these services is still of a rather analogue (i.e., non-digital) nature, determined by the usual interplay of offer and order in paper form, albeit already as digital documents. Marketplaces for SaaS services exist but are usually in the hands of monopoly-like IT companies and characterised by a constant tapping of value creation (mostly in non-European countries). The implementation and operation of such a completely independent marketplace infrastructure is not feasible for small and medium-sized enterprises.
Decentralised, automatable contracts are therefore necessary, which enable a secure and highly available direct business transaction with the customer without the existence of a central authority.
Blockchain technology was created for the purpose of securely transferring units of value (tokens) and achieves this purpose without a central, trusted authority. For this purpose, a cash book (ledger) is distributed in a decentralised network and continuously updated by means of a consensus mechanism. The best-known blockchain network is Bitcoin, which has existed since 2009 and was the first to solve the double spending problem of a digital cash book using cryptography and consensus (so-called mining). Since Bitcoin sees itself as a cryptographically secured exchange system of values, it is also referred to as a cryptocurrency. In the last ten years, further blockchain projects have been developed to execute arbitrary software functions when making value tokens available and to secure this execution via the mechanisms of the blockchain (cryptography and consensus) for all parties involved in a digital contract. These systems are also known as smart contract platforms. The largest representative is the Ethereum project, which has existed since 2015.
The central innovation here is a smart contract platform. It enables a company to carry out a business transaction directly, automatically with its customers, in which a relationship of trust does not necessarily have to prevail.
Innovative companies that operate in the SaaS technology environment must adapt to the changes and opportunities that smart contract platforms will enable at an early stage. To this end, they must develop procedures for integrating these platforms into their own value creation specifically for their own products and services, and what the entrepreneurial handling of the tokens earned in this way must look like.
In short, they must learn early on to think within the framework of the new tokenomics, which involves understanding the supply and demand characteristics of cryptocurrency.
The aim of this work is to implement and demonstrate the integration of smart contract platforms specifically into the value creation of Compolytics in an exemplary manner and to evaluate the resulting entrepreneurial action. On the other hand, the knowledge gained from this will not only benefit this specific company but can also be used as a blueprint for acting in the new tokenomy.
---
This project is partly funded by the European Union.
Funding period: 1st Feb 2022 – 31st Dec 2022.

---
---
Fancy some art?
As described above, Compolytics is developing a customised technology framework to enable its customers to use tailored soft sensor applications provided as Software-as-a-Service in the near future. This platform runs on dedicated blockchains, such as Ethereum. Here, beyond the use of smart contracts for technical applications, digital art can also be exhibited and traded on special platforms in the form of non-fungible tokens (NFT).
We are excited about digital art and present some of our personal favourites here. Click on the images to see all details of the exhibition on OpenSea.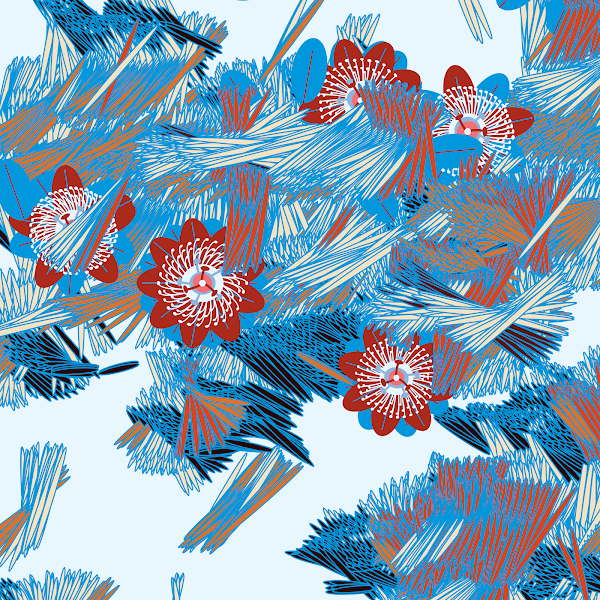 Please note, this collection contains personal views of Compolytics staff and students and does not reflect an official opinion of Compolytics.
---